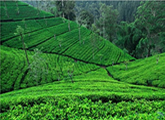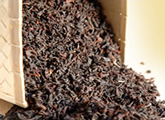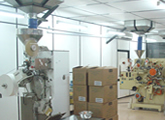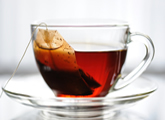 Renuka Teas Ceylon (Pvt) Ltd is dedicated to the value addition of Ceylon Tea, Cinnamon, Moringa, Turmeric and Superfoods in various forms for export markets. We manufacture and market specially Black Tea, Green Tea, Herbal Tea and Organic Teas in tea bags. Whole leaf and other innovative forms of packaging.

Renuka Teas Ceylon (Pvt) Ltd has a century of experience tracing its roots to Bois Brothers and Co. Ltd, a pioneer in Ceylon tea, established in 1891.
Sri Lanka and Tea
History of Ceylon Tea
In 1840 a Scotsman by the name of James Taylor arrived in the Island then known as Ceylon to plant coffee. He also brought with him some tea seeds from India. Until the 1860's the main crop produced on the island of Sri Lanka was coffee. But in 1869, due to the coffee-rust fungus, the perilously steep mountainside of the hill country was replanted in a carpet of vibrant green bushes. Thus began the legacy of Ceylon Tea- the world's finest and favorite beverage.
Plucking
Tea leaves are mostly hand plucked making sure, only the bud and the two youngest leaves are chosen, for it is only these leaves that have the flavor and aroma. This is the first step in the manufacture of quality Ceylon tea. The plucked tealeaf is then brought to the muster sheds where they are weighed in and put through the first quality inspection.
Manufacturing Process
Black Tea
Withering - The leaf is moved to the factory where using large blowers the leaves are withered.

Rolling – Then they are cut to bring out the juices to begin the fermentation process. Fermentation is the critical step. The humidity, temperature and fermentation time has to be well controlled or the flavor will be lost.

Firing - After fermentation is completed, the leaf is fired, to lock in the flavor, to dry it and to improve the keeping qualities. Absolutely nothing artificial is added in the manufacture of pure Ceylon tea.

Sorting (Grading) - The product is separated according to the color and the particle size. Here stringent quality control is done and anything that does not measure up to the standards is rejected.
Green Tea
The process of manufacturing Green Tea is different as after withering Condition Rolling takes place. Then the leaves go through a process of steaming prior to drying.
Flavored & Herbal Tea
The Black or Green tea is then mixed with either natural/artificial flavors or herbs.

For more information on our conventional tea range please visit www.renukafoods.com and for our organic range visit www.t-renute.com